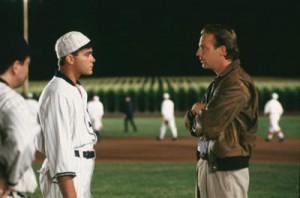 Building site traffic is not like the movie "Field of Dreams."  Just because you build it, doesn't mean they'll come.  You have to do some planning and intentional work to get visitors to your website through organic searches.  You could spend your hard earned cash and create a pay-per-click campaign and get some site traffic, but to really build site traffic naturally, you need to follow a few specific guidelines.
The purpose of this post is to help shed some light on what the small business owner can do to help build site traffic.  There are no magic bullets or gimmicks that will work 100% of the time, there are, however, some very basic steps that make your website much more Google or Yahoo friendly.
Build Site Traffic
Keywords: Words or short phrases that appear in a post or page of your website are known as "Keywords" to search engines.  When you do a search for "build site traffic" in Google or Yahoo, the search engine looks through the cataloged websites for the search word or phrase.  They then list the sites for you to view based on what they deem most relevant to your search word or phrase.  If you want to build site traffic, you need to be using keywords that your ideal client/customer is using in their searches to find you.  Use the Google Keyword Tool to help you find quality words or phrases.

Post/Page Title: The title of your page or post should contain the keyword you have selected.  Stay away from trying to use catchy titles or generic wording.  Search Engines compare the title with the text to find quality keywords.
H2 and H3 Headings: Make sure to include the use of H2 and H3 headings.  Using them along with your chosen keyword, will help your rank, which will help build site traffic.  Avoid using H1 headings in the body of  post or page.
Description: The website description is 160 characters that briefly describe your websites page or post.  It also needs to contain your keyword and accurately describe you content.  The description is what shows up in search engine results.
Your small business website can get more site visitors without having to spend large amounts of money on Pay-Per-Click campaigns.  Site building is dependent upon quality SEO and planning ahead.
What are some of the techniques you use to build site traffic to your website?  How has your small business brought visitors through the door of your blog or site?