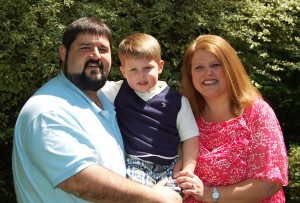 Portfolio: Media317
Phone: (706) 888 – 8659
Email: asmith@media317.com
I make the web simple for small business owners by using WordPress and the Genesis Framework.  By developing elegant solutions to complex problems, I empower small business owners to grow their business by leveraging web based solutions.
SKILLS
Proficiencies:
HTML

CSS
Responsive Design
Photoshop
Final Cut Pro
Advanced:
WordPress

Genesis Framework
Instruction
I enjoy problem solving and finding a simple solution to a problem.  I try to execute site development in a way that empowers my clients to be independent of me.  Therefore I strive to make sure site development is done in a way that is intuitive and efficient.  I reduce the learning curve by listening to clients needs and properly educating them on the use of the tools I develop for them.
With my background in design and production, I can convert a clients ideas into their website from inception to client acquisition.
Experience
Media317 | Owner
Media317 is a web design and development company using WordPress and the Genesis Framework to make the web simple. We provide turnkey site development for small businesses and non-profits.
Realtree | Producer
As a producer I was responsible for developing TV programming for two national networks, Outdoor Channel and  Sportsman Channel.  I would develop and produce original and syndicated programming.
My duties also included developing a strategy for the development and implementation of the companies video streaming website, http://realtree.tv.  I was responsible for developing web content, overseeing design and development and assisting in managing the developers for the site.
Portfolio
A collection of my design and development work.  All projects are using WordPress as the CMS and Genesis Framework for the theme.