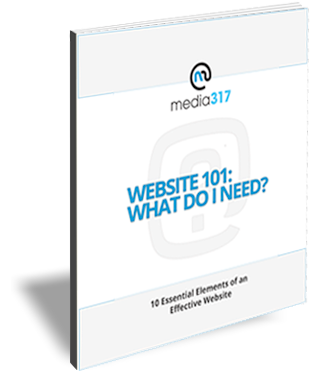 A website for you business is essential in todays world.  But if you don't have the right pieces in place, you will be loosing leads, visitors and revenue.
We are making available this FREE e-book that will introduce you to the the 10 Essential Elements of a Quality Website.
Get the Basics Covered
What is the absolute minimum you need for a quality, business building website?
If you plan to use your website to build your business, generate leads or share your content, then there are some things that you absolutely must have in order to be successful.  As you begin to think about your website and what you think you'll need.
What's Included:

What is Your Purpose: Having a clear answer to this question is vital. I provide you with three essential questions to answer before you ever begin.

What Platform:  If you don't own your own platform, you subject to the policies of others.  Choose the correct platform

Grow an Audience: If you don't have an audience, you don't have a voice.

About You Page:  The single most important page on your site.  I provide you with four critical questions your page MUST address.

Site Design: Site design is the curb appeal.  You may have amazing content, but it doesn't look the part, people will not listen.

Social Networking: To grow online, you need to be social.  There are some guidelines on how to not get overwhelmed.

And More . . .
This is intended to be an overview of what to expect and plan for as you work toward a new website.  It should prompt questions and lead to discovery for you and your organization.
Get your FREE copy today!  Enter you email in the box below and I will send you a copy of Website 101: What Do I Need? immediately.