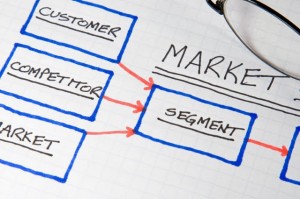 When it comes to running a business, marketing budgets often get overlooked.  This could be a problem if we lived in a world where large marketing budgets were needed to effectively reach your clients.  With the power of the social web, a small business owner can now spread the word about products or services with NO BUDGET!  The social media accounts are free and using them effectively usually only requires an investment of time.
The fact is, however, that the primary obstacle facing most small businesses today is not budgets, but finding an effective strategy that gets your message through all the web chatter.  It is easy for a small business message to get lost in the noise of the social web, but with some strategies suggested by the Social Media Experts at Mashable, any small business can get out their marketing message with little money in the budget.
Become an Expert
By leveraging the power of blogging, twittering, sharing, and engaging on forums, you can build a level of credibility within your market.  By sharing information and expertise about your market, you are developing brand awareness and a following.  These people will turn to you when it comes time to buy your product or services, because they have grown to trust you.  After all, you are the expert.
One way to do this effectively is with a YouTube channel that contains valuable video content.  By offering a training course, or a series of "How to" video's, you empower you audience and you build your business.
Become Local

The phone book used to be the primary way people would find local businesses.  Now, search engines are the source that most people trust to find a local business.  The reason is simple, the search engine provides all the information needed to contact the business, but also a map to locate the offices.  The search engines will list your business as a service, for no charge.  Take the time to ensure that your business is listed with the proper categories so your small business shows up in local search engines traffic.
Leyl Master Black a Managing Director at Sparkpr suggest that small businesses look beyond Google or Yahoo.  "MerchantCircle, Google Local Business Center, Angie's List, Yahoo! Local, YellowPages.com, SearchLocal, and SuperPages are some of the online directory services that allow businesses to create a free listing. Make sure that you're on these sites, and if the site already lists your business, you should 'claim' it by adding more details to the listing, such as your company website URL, a map, phone numbers, or business hours."
Your Thoughts?
Have you discovered other valuable ways to promote and market your business on a small budget?  Share your comments.