WordPress is a free, open-sources software for web development.  Its humble beginnings as a blogging tool has developed into a robust web platform for users at all levels.
As of 2012, over 22% of new websites are built using WordPress.  It powers the internet.
A Brief History. . .
WordPress was started by Matt Mullenweg and Mike Little as a fork of the blogging software b2/cafelog in 2003.
The software has evolved from a true blogging tool to a full functioning CMS (Content Management System).  No longer is WP "just" for blogging.  Thousands of robust, full functioning websites are employing the software to manage the content of their websites.
The Features Please. . .
WordPress provides the user with several simple to use, plug-in play tools.  By developing custom websites or using pre-build themes, any user can have a working website up and running in less than 10 minutes.  There is no programming experience required, which makes the software very user friendly.
Themes
A Theme in WordPress is a site design.  There are over 1,600 themes available to download for free from the WP repository.  You are able to get a professional looking design, without the design and development cost.
There are various premium themes that are available for purchase from companies like StudioPress (which I uses here on Media317), WooThemes, iThemes, and ThemeForest.  You can get high quality, professionally designed themes with many built in features.  In many cases it is worth the investment to get a high quality theme design.
You can search, upload and install themes directly from the WordPress Dashboard.  By visiting Appearance/Themes, you can select the theme you want to use and install with the click of a few links.
There are over 1,600 themes available to download for free from the WP repository.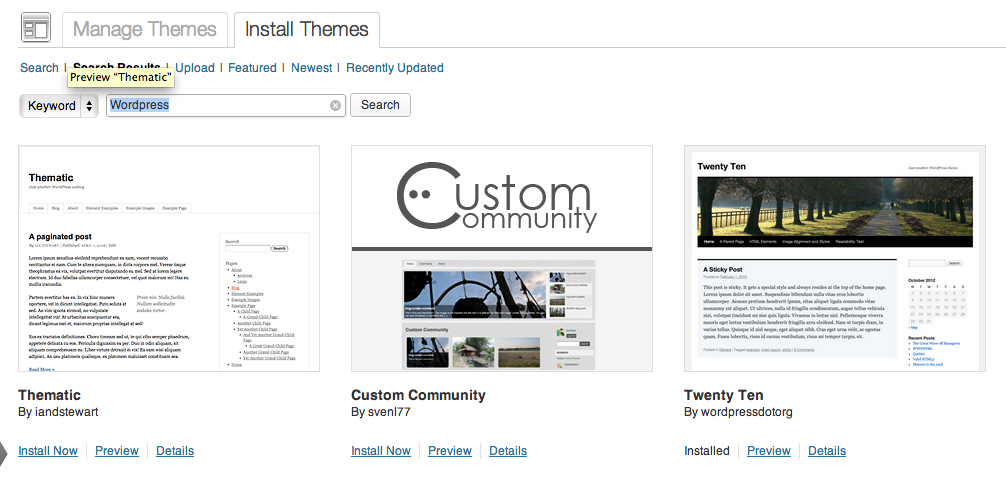 Plugins
The WordPress community is filled with developers solving all sorts of problems.  Whether you need an event planner or Google maps for your website, there is probably a plugin already developed.  There are over 18,000 plugins that cover the gamete in web needs.
You can install as many plugins as you need for your website.  It is recommended that you only install plugins that you absolutely need and that are from reputable developers.  Poorly coded plugins open your site up to hackers.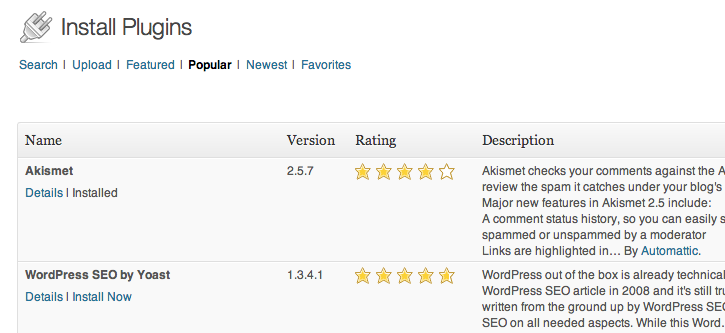 There are Two Flavors . . Yummm
If you are the kind of person who likes total control and responsibility for your website, then a .org self-hosted WordPress is for you.  You use your own hosting platform, install it yourself and set it up however you like.  You have complete control over the way WP is developed.
This presents some challenges, however.  You are totally in control.  Which means, you have to keep up with any maintenance or support that may be needed.
If you are the kind of person that likes to have something out of the box that just works, then a .com WordPress might be for you.  You use the WordPress community platform that is hosted and maintained by the good people at Automattic.  You are limited with what you are able to do on your site.
This presents other challenges.  You are not in control.  You don't get to add themes or plugins that you want.  You can upgrade to various paid services, but your ability to customize your site is limited by the bounds established by Automattic.
Why Do You Use It?
If you are a WordPress user, sound off in the comments.  Tell us why you use it.  Are you a self-hosted .org user or a .com community hosted user?
Share with the WP community why you have chosen to use this tool for your website.