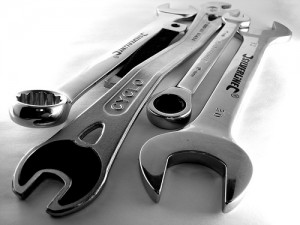 We have written a lot about different SEO tools that will help you get found online.  They are all excellent.  But what I am excited about is the tool that I have recently discovered.  Raven Tools!
The last post talked about what you need to do get your your website found.  We looked at the absolute minimum set of tools you need to be successful with online search.
The problem with all of these tools is that they are all over the place.  You have so much data in so many places that it makes it difficult to understand.  Unless you are a spreadsheet guru, you will always have difficulty using so much data scattered among so many sources.
It is into this space that RavenTools enters.  They have developed a series of tools that brings all of your data under one roof.  Your Google Analytics, Adwords, Keyword Research, Social Media, etc are all accessible from one dashboard.  You can simply scroll through your data, run reports, compare metrics and really begin to see what is and what is not working for your website.
It really is the tool that I will use exclusively going forward.  It makes the process of data mining and research so much more effective.  And I don't know about you, but time is one thing I NEED to manage better.  And Raven Tools is helping me.
Watch and see what Raven does for you . . .
Are you interested?  Would you like to have this kind of information at your disposal?
I'm going to be making it possible for you to use this amazing tool, but here's what you have to do.  In the comments below, answer this question.  Everyone who answers it will have an opportunity to get access to RavenTools for their business.
Ready?
What are you currently using for search optimization?  How effective is it for you?  Are you getting traffic and qualified leads?  Explain what your doing in the comments. . . Go!