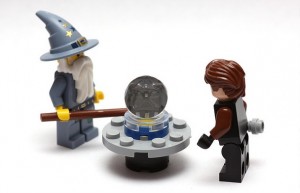 The year is coming to a close and 2013 is on the horizons.  Here are 6 trends that are going to be impacting web design and development in the coming year.  Get ready 2013, its going to be a mobile year.
If you are a web designer, it's a good idea to stay up on the top trendy new ways to perk up the look of websites for your customers.
The following information will also be helpful for small business owners looking for information on how their websites should be designed.  The current trend is focused on user experience and mobile ready.
Web Trends Change Rapidly
When trends are changing quicker than you can bat your eyes, it's not an easy task to predict where they are going in the future. As 2013 nears, it's hard to say what turns the industry will take, and what will be popular and what will not.  The following are some trends we think you may see for the upcoming New Year:
1. Responsive Mobile Web Design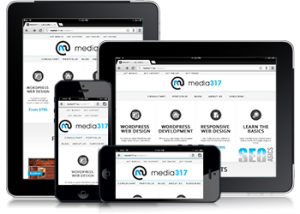 Mobile is a powerful force in web design for 2013.  A recent survey by Pew Internet found that 45% of adults use a smartphone and that number is growing every month.
Whether mobile or desktop, proportions and screen size will vary. Responsive web design is expected to be especially big on the trending scene in 2013.
Instead of having to design for each device, responsive web designing has the ability to create designs for all devices.
This means that you no longer have to design a "full" site AND a "mobile" site.  One design, one development, one site.  It is a very efficient way of developing your site in 2013.
To get an idea of how responsive design works, adjust the size of your browser window and watch how this website will adjust.  The width's will adjust automatically and the different elements will move up or down to fit the screen properly.
2. Infinity Scrolling
Another important design factor will be new scrolling features.
Last year there was a trend toward horizontal scrolling.  It was a unique way to look at a site and scroll through content. Unique, but it doesn't solve the problem most web site owners are trying to solve.
"How do I keep visitors on my site?"
The infinity scrolling idea is method of loading the next page in a sequence at the bottom of the page as your scroll.  Think of your Facebook newsfeed.  As you scroll down the page, the news feed keeps pulling the next posts.  You never reach the end.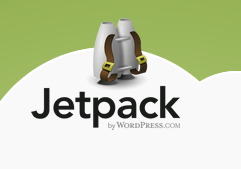 This functionality is being introduced into several major websites this year and looks to be a trend for 2013.  Check out Mashable.com to see how the infinity scrolling works.
If you are a  WordPress user and have the Jetpack plugin installed, you may be able to activate infinity scrolling on your site.  This is a recent release in Jetpack, another indication that it will be growing mainstream in 2013.
3. Large Buttons
With the popularity of touch and tap growing every day, large buttons is definitely expected to be on the horizon in 2013. Previously large buttons were just a beautifying factor, but next year they're expected to be more like a necessity. This is because it makes tapping easier.  Since using larger graphics for buttons can effect page load speed, expect more buttons to be generated using CSS.
4. Parallax Scrolling

This type of scrolling will become much more popular in 2013. It's been around for some time, but it's mostly used in video games. Parallax scrolling allows the designer to have direction over the depth of objects designed for websites.  As the user scrolls down the page, the design gives the illusion of 3-D.  It is an effect produced with multiple layers scrolling at different rates.
5. More HTML5 and CSS3 Adoption
HTML and CSS3 was on the trend list last year, but I think that there will be an increase in its adoption over 2013.  When Adobe finally put the nail in the coffin of Flash, the web world changed.  Previously, animations and effects were the result of Flash embeds.  Now that it is no more, look to see this gap filled with javascript and jQuery.
Web Trends are Going Mobile
Also something to take into consideration, and this is big, is the ease and fluidity in which your customers will be able to navigate your site. After considering the trending in website design, the savvy business owner will want to combine great aesthetics with some really cool techie features.
What are your predictions?  What do you want to see in 2013?  Shout off in the comments below and share your predictions.