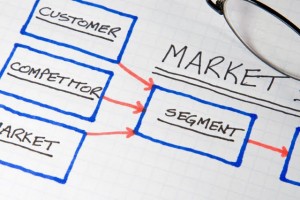 As a web design and developer, one of the first questions I'm frequently asked is "How much does a website cost?"  I understand the reason for asking, but it is a very difficult question to answer.  It's kind of like asking, "How much is a car?"
There are several factors that go into the cost of a website and I want to break them down so you can have a better understanding of what to expect.
Site Design
Depending on where you are with your business or blog, you may need to invest in a site design.  A website design needs to reflect your business, matching your logo and company image.  Your company needs to project the same look in print and online and having a quality design will help make that happen.
Design Cost
I tend to break design into three categories: template, semi-custom, custom
A template is a prebuilt design that you can use for your site.  It is often professionally designed and offered for sale on template or theme sites.  These templates can be very professional in look and meet your needs.  This is the lowest cost option.  Themes can range from $10 and up.
A semi-custom site begins with a template or theme and is modified to match your business colors.  There is very minor changes to the theme, a color palette is altered, a logo or graphic may be added, and some very simple and basic layout changes may be available.
This is an intermediate option and can cost between $200 and $500.
A custom site is designed completely for your business.  A designer will take the time to develop a completely new and unique look for your site.  There will be custom images and graphics developed to match your company look.  This is the most expensive option available.
Cost will begin at about $1,000.00 and will go up depending on the designer, complexity, and time frame.
Site Development
Once you have a site design, whether from a template or custom work, you will need to turn that into a working website.  Web development is the process turning your design into a website for the Internet or an intranet.  Web development cost will vary depending on the platform you choose to use.
There are two classes of web platforms, open-source and proprietary.  Open-sourced platforms are free from patent and copyright liability and are free to use and modify.  Open-sourced platforms reduce the cost of entry and provide access to any and all users.  Some open-source development platforms are WordPress, Drupal, Joomla, and MySQL.
Proprietary platforms are "closed" systems.  Software companies design and develop software and then protect that software from users by keeping the source code hidden.  To use the software requires the user to purchase a license from the manufacture.
Converting a design into a working website is going to be connected to the platform your developer uses, their level of experience and expertise, and the complexity of your site.
A simple site consisting of static content, a blog and some simple content management will begin at $1,000.00 and go up.  As you add features like shopping cart, membership services, forums, social network, etc, the price will grow proportionate to the complexity.
Hosting and Registration
Once you have a site designed and developed you will need a place to store and serve the site.  This is done from a computer called a server attached to the Internet.  A hosting company will provide you with storage for your site and the appropriate bandwidth.
Hosting
There are three flavors of web hosting: Shared, VPS, and Dedicated
A shared hosting environment occurs when several websites are sharing the same resources from a single server.  Many web hosting companies will host 100's of sites on a single server.  Each site has access to the servers processors and memory and will share those resources.  Shared hosting will cost between $3.95 and $9.95 per month.  Most will allow you unlimited storage and unlimited bandwidth.  Read the fine print and be aware of what your host is providing before you sign any agreements.
Shared hosting is satisfactory for small sites with less than 1000 unique visitors per day.  This is going to vary with hosting providers.
The Virtual Private Server is a server where you have dedicated services of processor and memory.  You are still sharing a server with other sites, but you have a dedicated amount of the server resources available only to you.  This increases your sites performance and limits residual impact from a shared environment.  The VPS is a good option for sites that are growing and need more resources for their site.
The VPS hosting begins around $14.95 per month.
The Dedicated Server is for larger sites with large amounts of traffic.  A site on a Dedicated server has all the resources of the server dedicated to their website.  All the processor and RAM is dedicated to your site.  Dedicated hosting is ideal for sites that are growing and have several thousand unique visitors per day.
The Dedicated hosting plans begin around $150 per month and will go up from there.  There is not a ceiling on hosting cost.  As you need more storage or bandwidth, you can add more servers to your network.
Domain Registration
Before you site can be found online, you need a domain.  The domain is the name of your website.  A registrar is a company that registers your domain with ICANN.  This will cost about $10 per year.  It is an annual cost and many hosting companies will register your domain for free as long as you maintain hosting.
The Cost
How much does a website cost?  It depends on what you want.  It can cost as little as a few hundred dollars or as much as several thousand dollars.  The only way to know for sure is to discuss your needs and get a quote for your project.
I always recommend bringing your budget when you meet to discuss your website.  Most of the time, a professional designer or developer will be able to help prioritize your needs so you can get all you can and stay in budget.  The budget is critical.
Now it's your turn
What are you questions about the cost associated with a website?  Ask them in the comments below and I'll be sure to answer them.