Moon, Meeks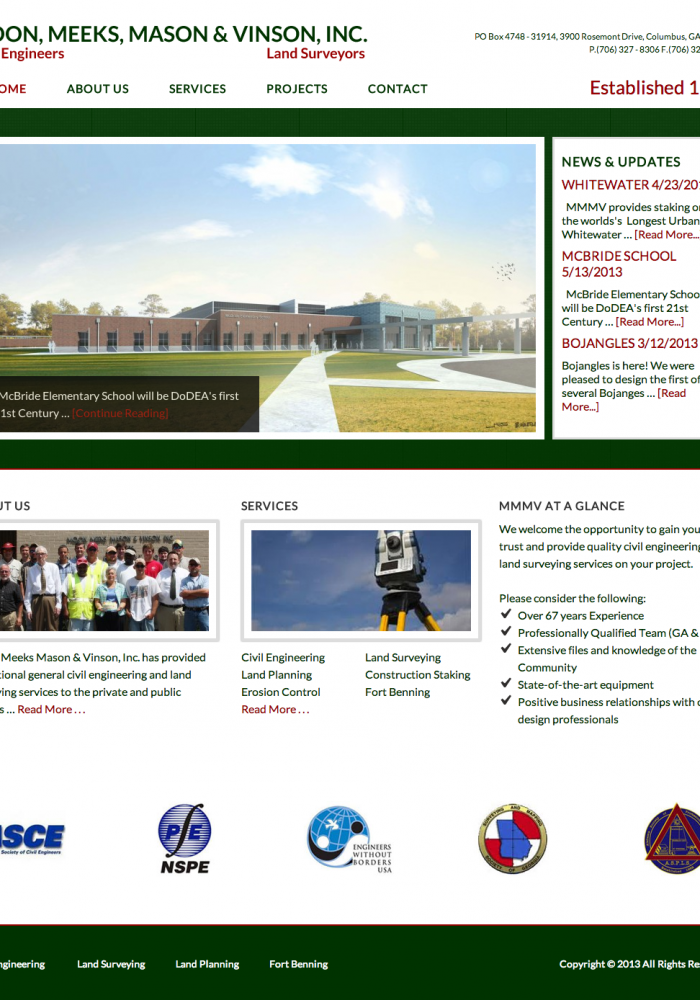 Project Details
Moon, Meeks, Mason and Vinson needed a new website that allowed them the ability to update and manage their content in house.  They needed the ability to highlight the various services and projects that they provide for the local community.  We provided multiple custom post types to allow quick and easy addition of new projects or services so their staff could manage the site content.
Alan was responsive, listened to our ideas and worked to make our vision a reality. We are extremely pleased with the resulting website and new friendship.
Warren D. Mason, PE
President
Moon, Meeks, Mason & Vinson, Inc.