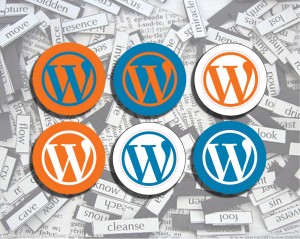 Of all the content management systems available, WordPress has to be one of the best options. In fact, it's incredibly popular for small business owners who want a nice looking website that's SEO friendly. Here are some of the top reasons why should use WordPress and the benefits it offers.
Simple to Use Tool
First of all, this platform is extremely easy to use. Even if you have little to no programming experience, you can conveniently publish content. Getting set up is a breeze and you have access to a knowledgeable technical support staff in case you need help. If you need to go back and edit content, this can also be done without any hassle. Installing a theme can be done with a click of a button and can be changed just as easily if you want a different look later on. This makes it possible to consistently update a website without having to jump through a bunch of hoops in the process.
Simple to Add New Function
Another advantage of using WordPress is the huge list of plugins that are available for free. Since this is an open source platform, there are countless programmers and software developers that are continually adding new plugins. For example, there are social share button plugins, widgets, an XML sitemap etc. This means that you can quickly install new plugins or delete existing ones as needed. As a result, you can customize your website so that it suits your needs and the needs of visitors.
Simple SEO
Besides this, WordPress is ideal for users who are concerned with search engine optimization and who want to climb search engine rankings. In fact, this platform comes with multiple SEO features that are already built in. There is also a fairly extensive list of SEO plugins that you can install that will give your website a boost in the search rankings. Since SEO has become increasingly important for driving traffic to a website, WordPress can be your ticket to reaching your intended audience.
Simple and Cost Effective
In addition, this is one of the more cost effective options for building a website. Due to the fact that most hosting options can incorporate the WordPress platform for under $100 annually, you won't have to spend a fortune.
There are many cost effective benefits to using WordPress for you small business.  What are some of the reasons you use WordPress?  Shout off in the comments below.