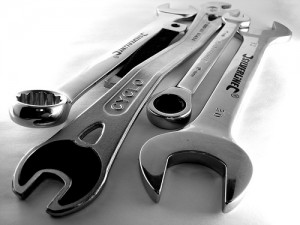 When I was starting up my career as a content developer I had troubles finding the tools to make my job easy. This ended up being the hardest part when I was first a freelancer. My problem is that I don't have any budget for SEO tools so I kept on searching for free tools out there. Some of them worked fine, but most of them are really not that reliable. It wasn't until I came on board at Project Assistant that I finally experienced how fast and accurate the tools that they are using. These tools are used to track their SEO reports, backlink analysis, keyword analysis, on-site optimization reports, and a lot more.
Raventools
Raventools is an internet marketing tool that can maximize your SMM and SEO efforts all in one place. Personally what I like about Raventools is the CRM feature that allows you to store all your contacts and links built. You can send emails within the CRM and add tasks for your staff to follow up your contacts for link building. Here are the features that Raventools offers for SEO purposes.
Research Central
Link Manager
SERP Tracker
Research Assistant
Backlink Explorer
Site Finder
Keyword Manager
Competitor Manager
Website Directory
Quality Analyzer
AdWords Research
Word tracker
SEObook Toolbar
You can download this tool for free you just have to make an account on SEObook in order for to download and install on your browser. It's available for firefox and chrome. I'm using this tool for a quick website analysis to determine a website's page rank, site age, site links, site traffic and how many pages have been indexed by search engines. It's a great tool for competitive analysis.
Here's a Video on How to Use SEObook for Firefox

Keyword Spy
This tool has the ability to determine your competitors and their keywords. I usually use this to create a competitive analysis report for our clients. It's a user-friendly tool that generates accurate results. Here are their key features:
Competitive Intelligence
Keyword Research
ROI Indicator
Advanced Searches
Backlink watch
This tool is FREE for everyone in the web. Not only is it free but it also gives you the whole backlink profile of your website as well as your competitors. With this tool you can use your competitor's backlink profile to get some low hanging fruit for link building prospects. Back in the days when I couldn't afford to purchase some seo tools for backlink analysis, this is the tool that would have helped me with all my clients' competitive analysis reports and link building. It shows you "anchor" text, pagerank, total outbound links on that page, and nofollow flag for each of your inbound links available.
Alexa
This tool is tied up to the SEObook toolbar, you can use this tool if you want to determine the amount of traffic coming in to your competitor's website, as well as yours. Alexa can detect the top queries driving traffic to your competitor's or your website from search engines. Their key features are:
Regional Traffic Ranks
Landing Pages
Demographics
Top Search Queries
SEOMOZ
This my personal favorite SEO tool. SEOMOZ offer a lot of tools so that you won't have to find something else. They are one of the most respected SEO Company in the world. The thing about SEOMOZ is that they understand what's best for their users, which is why their tools are very accurate in giving results. I think they have the All-in-one SEO TOOL. Here are the tools that SEOMOZ offers their users:
Link Research & Analysis
Keyword Analysis
Rank Tracking
On-Page Optimization
Social Media Monitoring
SEO Web Crawler
SEO Toolbar
It's Your Turn
What are some of the SEO tools you use to rank better in search results?  There are plenty of good ones out there.  Share you ideas in the comments below and spread the knowledge!