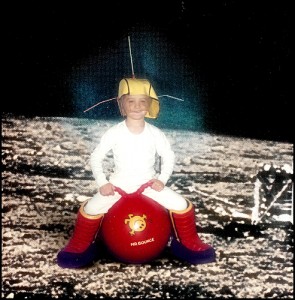 One of the problems your website has to overcome is Bounce Rate.  It is the metric of how quickly someone leaves your site.  When the bounce rate is high, that indicates that people are leaving without spending any appreciable amount of time on your site.
A Mobile, Responsive Site for Business
A high bounce rate can be bad for business.  Keep it LOW! [TWEET]
Recent studies have shown an ever-increasing trend in mobile users.  The number of people accessing the internet with a mobile device is growing.  According to a September 2012 study by PewInternet, nearly 50% of American adults have a smartphone.
With the increase in mobile devices, we have a function problem with our websites.  The vast majority of websites are not ready for a mobile world.
When people share a link on Facebook or Twitter to your website, odds are someone with a mobile phone is going to see it in their feed.  When they click the link, they are going to be taken to a page with a miniature version of your website that is unusable.  Buttons are to small, images are tiny and text is unreadable.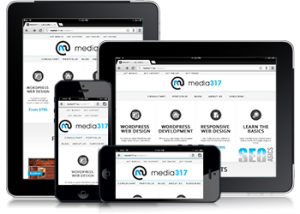 A website that is not optimized for mobile is losing business. clicktotweet
Google collects hordes of data and has commented on the growth and power of mobile.  As they looked at their data and measured user expectations, they found that web design for mobile devices had a significant effect on consumers.  According to their study, when a person landed on a website that was mobile friendly, they were 67% more likely to buy from that site.
Having a mobile friendly website will have an immediate and significant impact on your consumers and business.  Imagine what this would do for your conversion rates, your bounce rates and subscriptions.
When a person landed on a website that was mobile friendly, they were 67% more likely to buy from that site.
The same study found that when a they landed on a non-mobile friendly site with their mobile device, they were 61% more likely to LEAVE!  They are out of there.  They hit the back button.
A site that is not optimized for the mobile experience WILL cost you business, customers, and traffic.
The fact is this trend is growing.  The number of mobile users is trending up, not down.  The reality is that if your website is not mobile ready, you are missing business now and you will continue to miss out on business.
Steps to Take Now
1.  Check the Data
I would immediately begin looking at your website analytics to see what percent of your site traffic is coming from mobile devices.  If you are getting 40% or more of your traffic from mobile devices,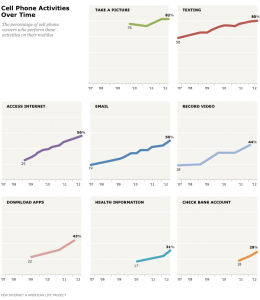 you should seriously consider making a change to your website.  If you are less than 40%, you need to begin making plans to develop a
mobile site.  The growth of mobile is compelling.  Don't get left behind and lose sales and leads.
2. Check out your referrals
Are you seeing a lot of social media sites, like Facebook or Twitter?  These sites tend to have a higher percentage of mobile referrals than desktop referrals.
3.  Plugins to the Rescue
If you are on WordPress, there are some options you can take immediately.  There are several plugins that will convert your website into a mobile friendly site.  Simply install the plugin and it will deliver a mobile friendly experience.  The downside to these plugins is customization.  Your mobile site will not match your site branding.  It could be a good intermediate as you decide how to transition to mobile.
The Plan
The best solution is to develop a mobile friendly responsive website for your business.  A responsive site will maintain your site's branding and marketing message on all devices.  It will use the same information, therefore giving your mobile user and your desktop user the same experience.
The worst solution is to create a stripped down version of your website to deliver to mobile users.  They are looking for and deserve to have access to all of your great content, even if they are on a phone.
1.  Migrate to WordPress
I am a firm believer in the value of WordPress to a small business.  It is a simple to use content management system that will allow you to update and modify your site content.  It powers nearly 25% of all websites on the internet and is a powerful tool for small business.
2.  Deploy the Genesis Framework
The most secure, stable and robust WordPress themes you can use are built on the Genesis Framework.  This provides you with an incredibly stable platform upon which to build your business.  It is the framework that sits on top of WordPress to provide your site with the support and structure to meet your business needs.
3.  Use a StudioPress Theme
There are numerous free and premium StudioPress themes that will provide your site with the mobile friendly experience and the professional design you deserve.  The StudioPress themes are mobile ready by using responsive design code.  This will make sure your site looks great on the desktop, tablet or phone.
Get Online
Making sure your website is mobile friendly will help your site traffic, conversion and lead generation.  It will lower your bounce rate and improve your consumer experience.
What has been your experience?  Are you mobile ready?  What impact did it have on your site when you made the switch?  Share you experience in the comments below.